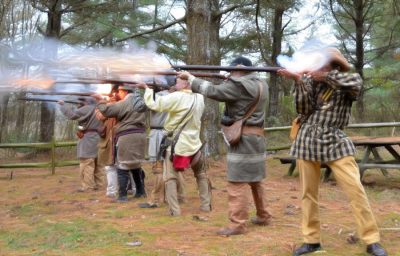 A tribe lit its first campfire on the shores of David Crockett's birthplace. That morning I met America's original totem bird and captured it on camera. We're making a movie about sovereignty. Black Powder Friday is a 9 minute film I made as a taste. We went alchemical on the meaning of Black Friday with a visit to the Black Powder Shoot in Greene County, Tennessee. This is the start of something BIG. I need your help. Please consider donating to my production budget.
Donate: https://www.jtrue.com/bio/donate
Join the tribe on Patreon: https://www.patreon.com/user?u=13609517
You can catch an early screening of Black Powder Friday on Patreon right now.
[ Patrons help me produce this website. ]
Riflemen

Photos by Brent Scheneman