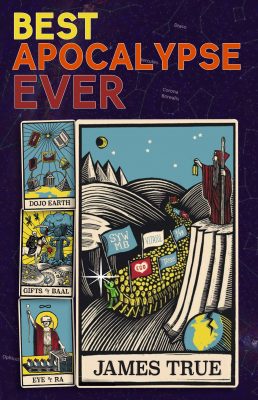 Preorder my latest book, Best Apocalypse Ever. Copies signed by author with free shipping in US. You can also buy this title on Kindle 
The Apocalypse will be televised. It's the only way it could work. That's why they call it, apocalypse. In my latest book, I unravel why we are here and how the lotus unfolds in the great awakening. After reading this book you will agree this is really the Best Apocalypse Ever!
Chapters include: American Leviathan. Orange Man Sad. Propaganda Virus. New World Normal. Gifts of Baal. Mask Psychosis. Victim in the Hood. The Lorax of Men. Eye of Ra. White Lies Matter. Dojo Earth. For the Love of Vitriol. The Six Belts. Chariots of Fire. A Body Electric. Ectoplasma. Humanity is not a Virus. Shut your Whore Mouth, Babylon. Revelation.