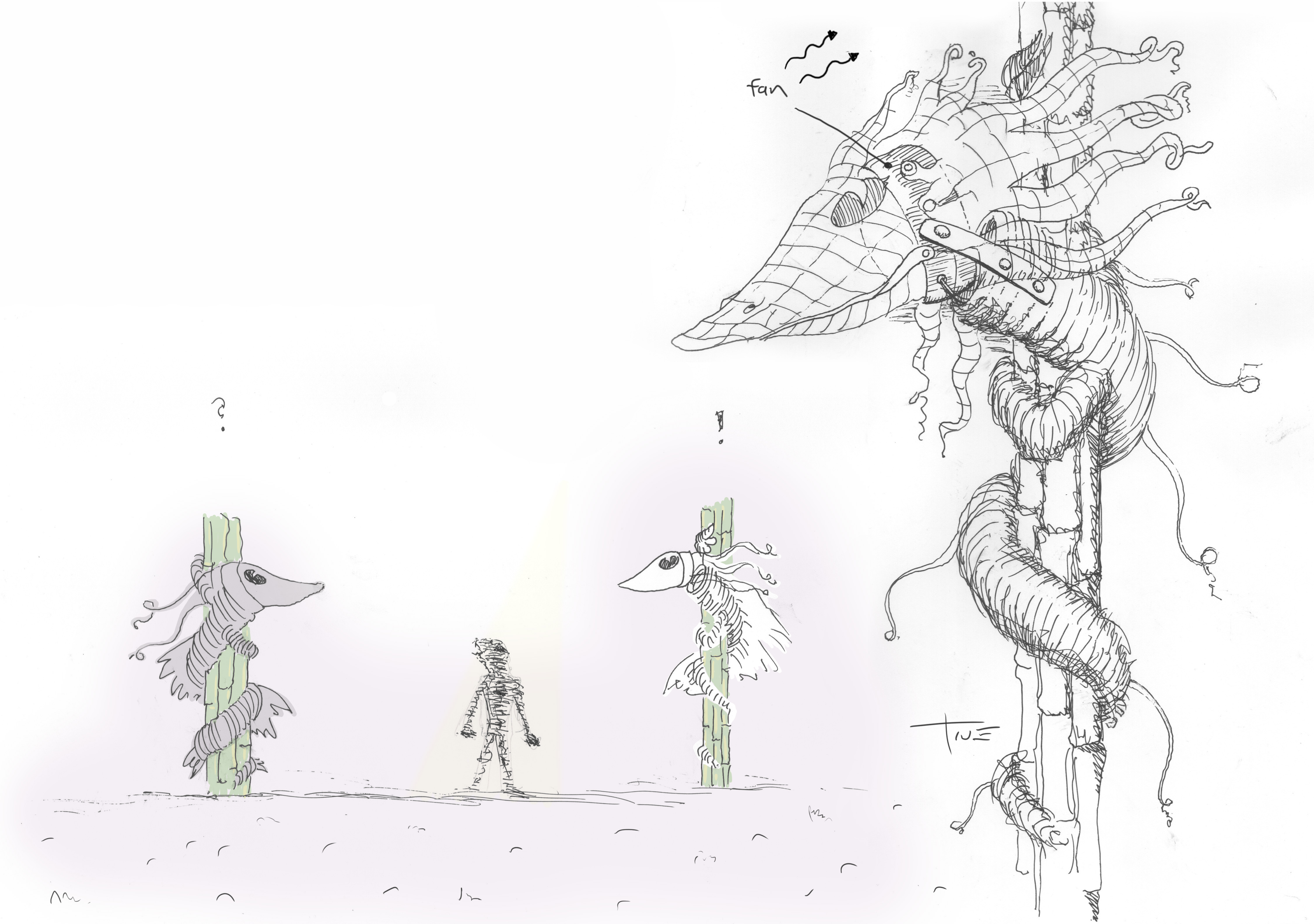 Main Stage pillars for Hoopla in the Hills 2015
Required for installation:
Digable space for post hole digger
Power to both posts.

Both dragon poles will require a buried post. Each post has a hanger for the dragon's head. Inside the dragon head are a fan and a light. The head is approximately 5 feet long. It mounts on the pole midway at the ear. The nose will stick 3-4 feet out from the post towards to stage. The fan blows tied streamers out the back of the head (so it looks like the music on the stage is the source of the wind).

We'll need power to both posts. Hoping to include a remote to control the lights and/or fan.
160Watt 3 speed fan 20″ diameter mounted as shown.

Variable speed fan controller I will provided Variable Speed Fan Controller

It will run both fans simultaneously.